Established 30 years ago in Saint-Malo, Brittany, Laboratoire de la Mer is the forerunner of Science of the Sea serving patients suffering from ENT pathologies.

More than 65 countries
where to find our products

n°1
leading brand in Europe

17
clinical studies proving the efficacy and security of our products

4.7 M
(millions) liters of transformed seawater in 2019

35 M
(millions) units sold in 2019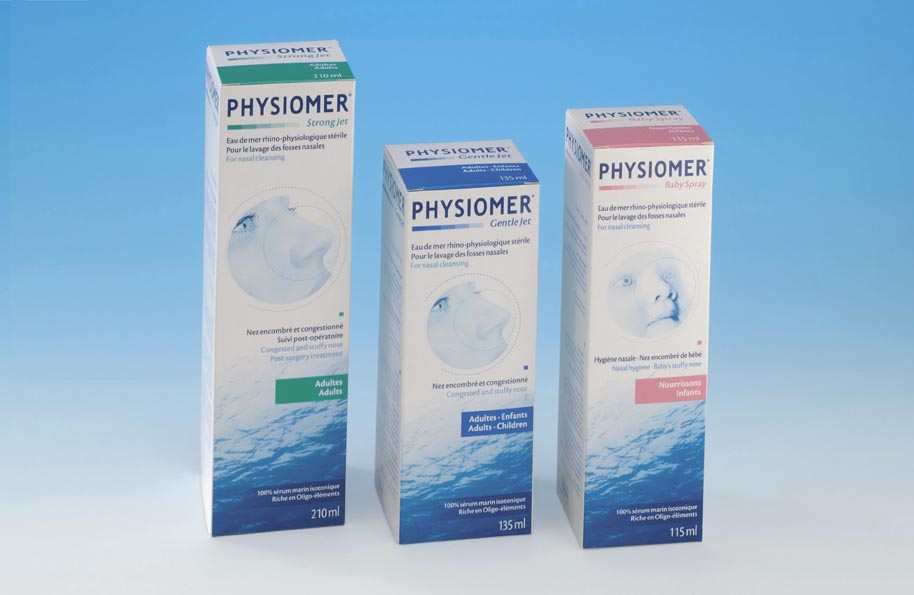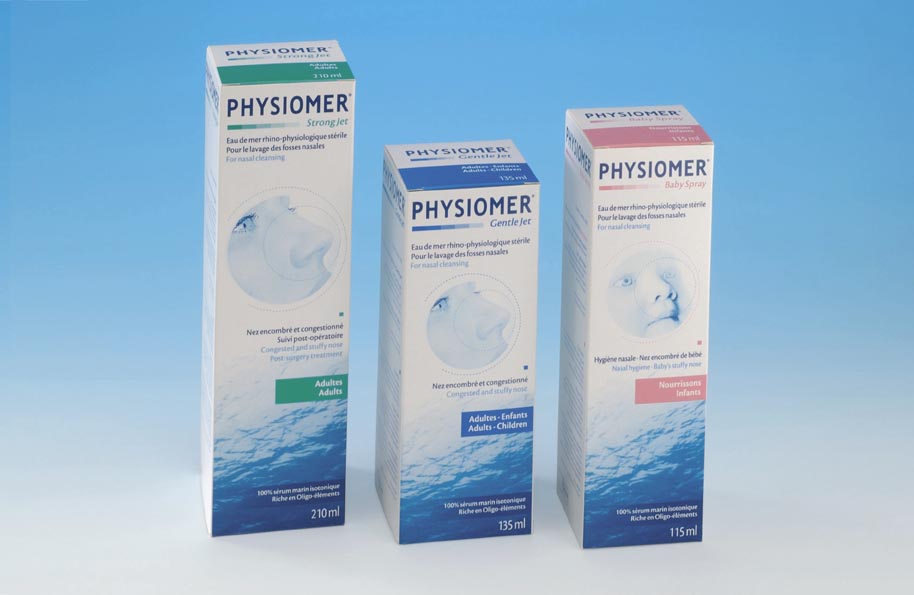 Our key dates
Physiomer®, a range of nasal sprays containing 100% seawater to cleanse the nose and improve breathing in case of colds and rhinopharyngitis.
In vitro proof of restorative and nourishing effect of Physiomer® on the respiratory epithelial cells.
In vitro proof that Physiomer® solution limits the production of pro-inflammatory mediators.
Audiclean®, a seawater solution that gently cleanses the ears and prevents wax build-up, with its unique otoscopic actuator.
Physiomer® Hypertonic, a nasal spray that decongests blocked noses in case of cold and allergic rhinitis.
In vivo proof of the efficacy of nasal cleansing with Physiomer isotonic formula in case of colds on children.
Physiomer Baby Comfort Tip® actuator : easing the use of the product on babies and infants
Integration of Laboratoire de la Mer in the pharmaceutical groupe OMEGA Pharma.
Launch of Physiomer Eucalyptus, a nasal spray that decongests blocked noses in three minutes in case of acute rhinitis.
Patent in mixing seawater and essential oils
Respimer NetiFlow®, a nasal irrigation device that relieves nasal symptoms in case of acute and chronic sinusitis, allergic rhinitis and in post-operative care.
Rhinaction® nasal decongestant, the alternative to nasal vasoconstrictors in case of colds or rhinopharyngitis.
Angiflash®, a sore throat spray that quickly relieves, soothes and purifies the throat in case of sore throatsLaboratoire de la Mer is part of

Quality, Affordable Self-Care Products™
Perrigo® is a leading provider of over-the-counter health and wellness solutions that enhance individual well-being.
30 years of Physiomer®