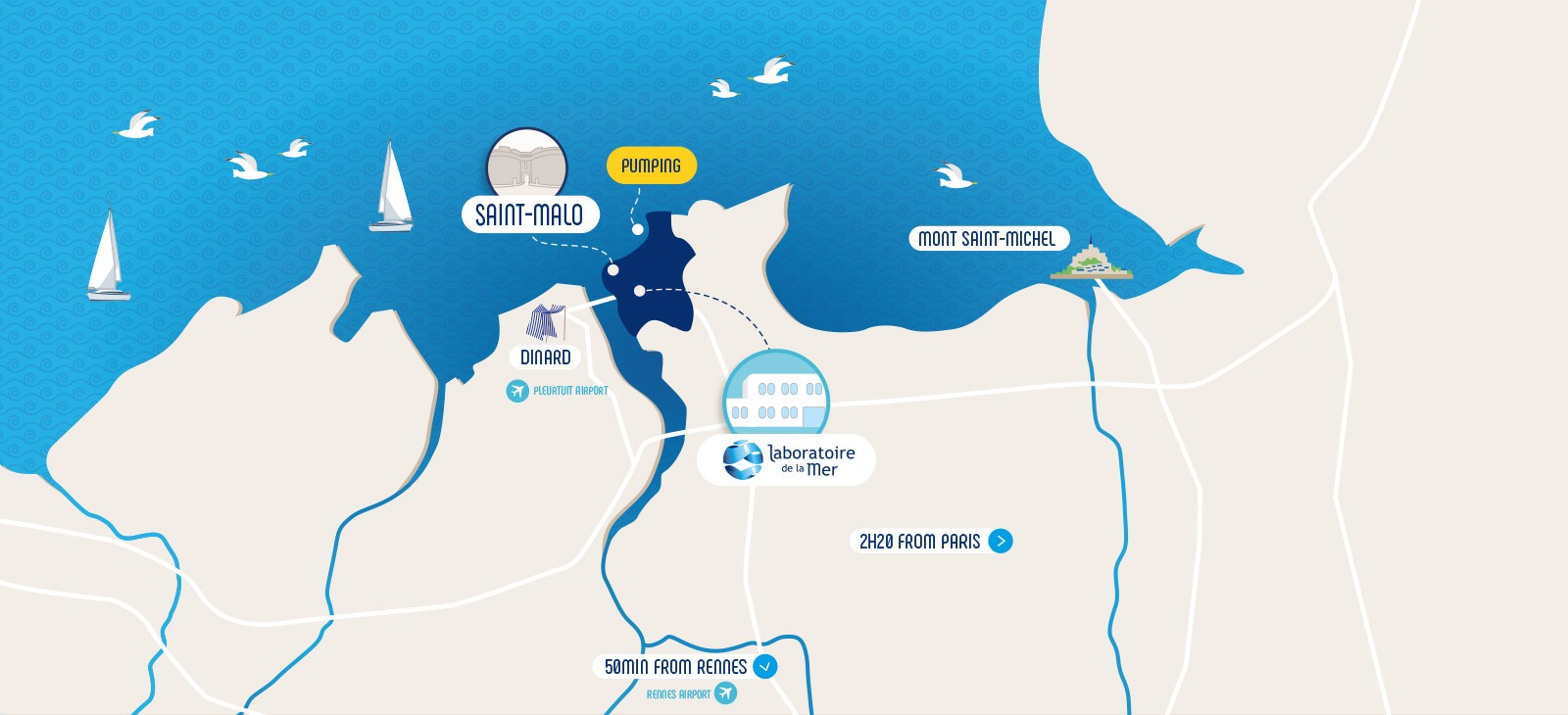 Laboratoire de la Mer is located in the Bay of Saint-Malo, close to the city of Rennes.
With a special access to several marine pumping site, we have developed our unique expertise to take advantage of the benefits that the seawater can provide.
Seawater is harvested up to two times a day from the pumping stations and is processed within the same day.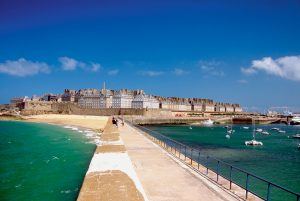 Saint-Malo City
Ideally located north of Brittany not far from Mont Saint-Michel, the corsair city also offers proximity to the Channel Islands and to England.
Learn more: Saint-Malo Tourisme
High Tides of Saint-Malo
In the Bay of Mont Saint-Michel, the tidal range – difference between high and low sea – can reach 13 meters during high tides. The tides of Saint-Malo are among the largest in Europe thanks to Saint-Malo's location.
The coast of Saint Malo is also known for its marine life richness.
Laboratoire de la Mer uses two sources of seawater, in the Bay of Saint-Malo. Seawater is collected twice a day throughout the year. The production site is less than 10 kilometers from these pumping stations.
One of this pumping station is located on a NATURA 2000 protective landscape
Laboratoire de la Mer can be easily reached by:
Train, 2 hours and 20 minutes from Paris by speed train OuiSNCF, train station Saint-Malo
Plane flying to Rennes Airport (50 minutes drive to Saint-Malo) or Pleurtuit (10 minutes drive to Saint-Malo) or Nantes (90 minutes drive to Saint-Malo)
Boat with Britany Ferries, daily ferry from South-Hampton/Guernesey Islands
Car, Saint-Malo is easily reached by speedways